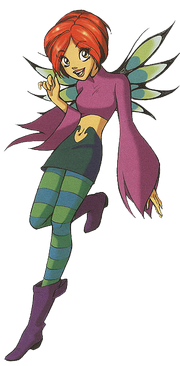 Wilhelmina "Will" Vandom is a character and protagonist of the W.I.T.C.H. comics who first appeared in the first W.I.T.C.H. - issue: "Halloween", which was released in April 2001. She is the leader of the Guardians (known as W.I.T.C.H.), a group of magic guardians who guard Kandrakar and of the veil, the center of the universe. Her powers are keeper of the heart and in the TV show, Quintessense.
Community content is available under
CC-BY-SA
unless otherwise noted.