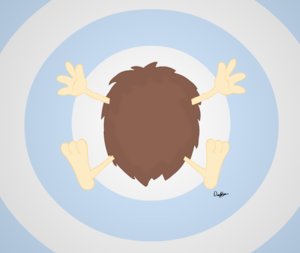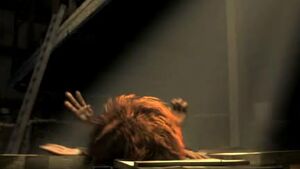 Wild Mike is a minor character in the movie Barnyard and the spinoff TV series Back at the Barnyard voiced by Rob Paulsen. Mike is of an unknown animal species and is usually seen dancing in the barn. He is described by Bessy to be a mutant hairball that Otis found.
Attracted to any sorce of music, Wild Mike is usually in a crate, and is released by Otis when he wants to party. He dances wildly which, thanks to Otis' personality, makes him want to join in; however, it is unknown if he really is a mutant, or if he is just an unkown animal. He has a strange power that occurs when he dances: anyone who sees him joins in automatically.
In the movie, he is let out his crate by Miles to help defeat the coyotes. His eyes appear at rare points, and he makes shrill screeches. In the Barnyard video game, he is let out at certain points to beat coyotes at the junkyard, and in the TV series, he was seen in the episode, "Wild Mike's Dance Party."
Wild Mike is a remade version of Sven from Wario's World this time without the helmet and shoes.
Community content is available under
CC-BY-SA
unless otherwise noted.