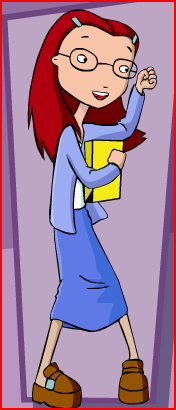 Tish Katsufrakis is a 13-year-old girl and a character in the Weekenders, a Disney show.
Biography
Tish is loves being friends with others. She is perky, nerdy and lovable. She is happy to meet her friends. She is lovely, caring and happy.
Trivia
Her name, "Tish," is short for Petratishkovna—which, according to her parents, means "girl with one nose."