This article's content is marked as Mature.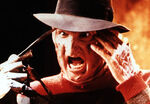 *Disclaimer* This page has some mature content that may include some very "colorful" language and/or graphic images. While this may be disturbing to some, it might be hilarious to you. If you do not think that this is a mature article then leave a message on this article's talk page.
Feel free to go right ahead, otherwise,
go to another page
. *Disclaimer Over*
Community content is available under
CC-BY-SA
unless otherwise noted.