Create the page "Demon" on this wiki! See also the search results found.
About 300 results for "Demon"
"The

Demon

ic Toys " are the titular antagonists of the horror comedy movie series "

Demon

ic Toys " and they are a collection of seemingly harmless playthings that are in reality the avatars of powerful

demon

s from

The sound of stomping feet echoed down the long hallway, getting closer and closer until the heavy oak door slammed open. A young man burst through, panting and wheezing as he looked around at the

Demon

a is the main antagonist in the TV series Gargoyles and was a recurring enemy of the clan, having a deep hatred of humanity many of her plans revolved around the extermination of the human

The

Demon

IV will present itself in more than one form. It will appear lurking in the streets of Silent Hill around the hospital.

Demon

Knuckles (shadefalcon)

Demon

Darkspine Silver (MarnicX)

Background Information Name Mei Misaki Rena

Harlequin

Demon

is a minor character monster in the 1993 film The Nightmare Before Christmas. He is voiced by Greg Proops. He has many sharp teeth and three black and orange tentacles on his head

Add a photo to this gallery is a high-ranking

demon

in

demon

ology who is considered one of the seven princes of Hell, he is famous for being the "Lord of the Flies" and is

The Bile

Demon

is a creature type in Dungeon Keeper and Dungeon Keeper 2. They are some of the toughest creatures in a keeper's arsenal (and the fattest). Strategy

Big Bull

Demon

is a villain from OK K.O.! Let's Be Heroes. External Links[edit| edit source] Big Bull

Demon

at OK K.O.! Wiki

300px 300px

Sweeney Todd is the tragic villain protagonist of the 1979 musical Sweeney Todd: The

Demon

Barber of Fleet Street and the 2007 Tim Burton film of the same name. He was portrayed in the film

Destroyah the Dark

Demon

(Funnytime77)

This article is a stub. You can help Fictional Characters Wiki by expanding it.

This article is a stub. You can help Fictional Characters Wiki by expanding it.

The Undertaker is an ally in Scooby-Doo! and WWE: Curse of the Speed

Demon

. He is a member of Team Taker along with Scooby-Doo and Shaggy Rogers and their allies. He is the
Related Wiki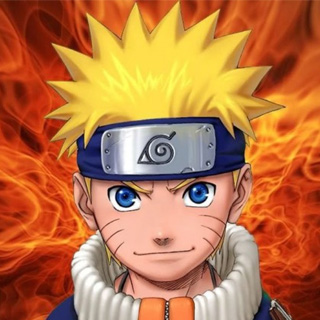 anime
Narutopedia is the community encyclopedia about the anime, manga, movies, games, and characters of Naruto. The series revolves around Naruto and his dream to become a Hokage, a ninja who is acknowledged as the leader and strongest of all in…
View More Wikis
Community content is available under
CC-BY-SA
unless otherwise noted.