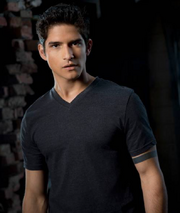 "You're not a monster, you're a werewolf. Like me."
Scott McCall is the main protagonist of the MTV's drama show, Teen Wolf. He's an ordinary high school student who has been bitten by the Alpha, granting him lycanthropic powers that are both beneficial and dangerous.
He is portrayed by Tyler Posey.