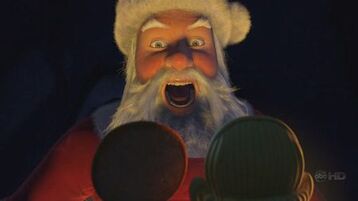 Santa Claus is a villian in Shrek the Halls.
In the special, Santa appears in Gingerbread Man's story, where he tries to eat him and Suzy because they are cookies, his favorite snack.
At the end of the special, he can be seen riding his sledge in the sky, when Gingy sees him he quickly runs inside while screaming.