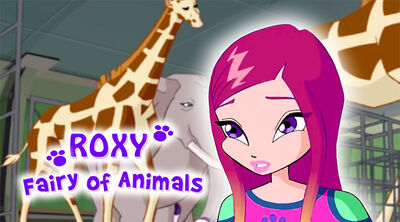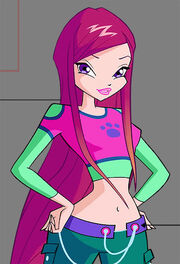 Roxy is the Fairy of Animals on Winx Club. She is a tomboy who knows all kinds of facts about wildlife.
Personality and Traits
Roxy is rebellious, a little shy, and willful. She cares a great deal for animals, loving them and keeping them as pets to the point of making her own secret shelter for them in the back of her father's bar. She is very brave, having confronted the Black Circle a couple of times and burglars even when she could not transform, and is always willing to help those in need.
However, she can also get confrontational whenever she is angry or feels threatened, sticking up for herself when others put her down, and when she feels that there is something wrong. She can also be very stubborn. But on the same note, she is prone to tears when very confused or scared. Often she is overpowered by tears when forced to make an important decision under pressure as seen in the episode "A Fairy in Danger".
Community content is available under
CC-BY-SA
unless otherwise noted.