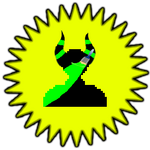 The evolution of Roger Smith.
Image
As seen in / Year
Notes
American Dad
(2005-2006)
Roger first appeared in the pilot episode on American Dad.
American Dad
(2006-2009)
In 2006, Roger's body and everything else are refurbished from the original.
American Dad
(2009–present)
The character's appearence is more sharper and the heads are similar to the 2006 version.
Community content is available under
CC-BY-SA
unless otherwise noted.