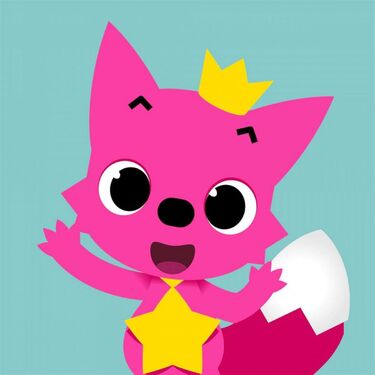 Pinkfong is the main character and mascot of the YouTube channel, Pinkfong.
Appearance
Pinkfong is a pink fox with magenta eyes and a golden crown on his head, wearing a gold star necklace which has magical powers. It is one of the main focuses of the show Pinkfong Wonderstar.
Personality
Pinkfong is a anthropomorphic young cheerful fox, often shown singing in most of his videos. According to the official website, he is described to be "the prince of Staria with boundless curiosity", and loves music more than anything.