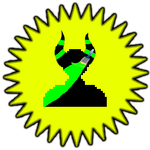 The evolution of Phineas.
Image
As seen in / Year
Notes
Phineas and Ferb: The Complete First Season
(2007–2009)
The first Phineas design sports small eyes. A bigger shirt and some small eyebrows. This Phineas is almost smaller then Isabella and Baljeet. He's about the same size as the lower part of Candace's legs.
Phineas and Ferb: The Complete Second Season
(2009–present)
Phineas' eyes are bigger and his skin turns into a pinkish peach color. He is now the same size as Isabella and Baljeet.