Jurassic World: Dominion Dominates Fandom Wikis - The Loop
Play Sound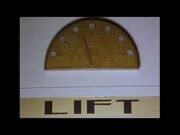 Mr. Bean is the main and titular character of the British ITV television sitcom, Mr. Bean (1990-1995).
Due to his popularity, Mr. Bean has appeared beyond the original 15 episodes of the original sitcom and has appeared in a British-American film, Bean (1997), a British-French film, Mr. Bean's Holiday (2007), and an animated cartoon of the same name (2002-2016).
He is portrayed by Rowan Atkinson.
Personality
Mr. Bean is a goofy, naive child trapped in the body of a grown adult. He is capable of speech, though often mubles and has a noticeable speech impediment with the letter 'B', which can be heard when he stresses it in pronouncing his name.
He can often be incompetent, such as sleeping on the job at the Royal National Gallery where he is employed as a security guard in Bean or getting his head trapped in a turkey in Merry Christmas, Mr. Bean (1992).
While often self-serving, he has felt remorse for his actions at times and attempted to help others such as Stepan in Mr. Bean's Holiday.
Appearences
Mr. Bean (1990-1995) 14 episodes; 1 clip show
Mr. Bean (1990)
The Return of Mr. Bean (1990)
The Curse of Mr. Bean (1990)
Mr. Bean Goes to Town (1991)
The Trouble with Mr. Bean (1992)
Mr. Bean Rides Again (1992)
Merry Christmas, Mr. Bean (1992)
Mr. Bean in Room 426 (1993)
Do-It-Yourself Mr. Bean (1994)
Mind the Baby, Mr. Bean (1994)
Back to School Mr. Bean (1994)
Tee Off, Mr. Bean (1995)
Goodnight Mr. Bean (1995)
Hair by Mr. Bean of London (1995)
The Best Bits of Mr. Bean (1995)
Cut sketches from Mr. Bean (1990-1994)
The Library (1990)
The Bus Stop possibly from Mr. Bean Rides Again (1991)
Turkey Weight from Merry Christmas, Mr. Bean (1992)
The Chair from Do-It-Yourself Mr. Bean (1994)
Comic Relief sketches (1991-2015)
Mr. Bean's Red Nose Day (1991)
Blind Date (1993)
Torvill & Bean (1995)
Mr. Bean's Wedding (2007)
Funeral (2015)
Miscellaneous appearences (1991-2017)
Going Live! interview (1991)
Talkshowet publicity appearence (1993)
Blix från klar himmel publicity appearence (1993)
Rondo publicity appearence (1993)
Schmidteinander publicity appearence (1994)
This Morning publicity appearence (1995)
Late Night with Conan O'Brien publicity appearence (1996)
The National Lottery Draws publicity appearence (1997)
Japanese television interview (1999)
Blue Peter safety video (2004)
The Dame Edna Treatment publicity appearence (2007)
Blue Peter publicity appearence (2007)
2012 Summer Olympics Opening Ceremony (2012)
Tonight 80's Talk Show interview (2014)
Top Funny Comedian television episode (2017)
British Airways safety video (2017)
Advertisements (1994-2014)
REMA 1000 (1994)
M&M's (1997)
PolyGram Filmed Entertainment (1997)
Nissan Tino (1999)
Snickers (2014)
Mr. Bean the animated series (2002-2016) 158 episodes
Bean (1997)
Mr. Bean's Holiday (2007)
Top Funny Comedian: The Movie (2017)