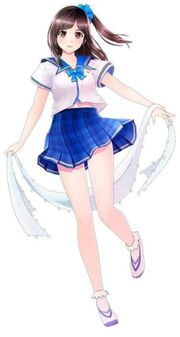 Miu Sagara is a Main Heroine of the Reco Love.
Voice Actor
Nao Toyama
About
"Heroine of Theater Department with Seven Face"
Same class as Kazushi Iori. Originally is Motion So much, Study There are so girls, once you take Hair String and turn on Seven Tool, you can be anything useful. Glasses will give Serious Study Character to Ponytail and it will be Lively Motion Character. It is beyond Acting area, it feels like being exactly. Although it is My Pace Personality, when it comes to Acting, Circumference disappears.
Gallery
External links
Wiki
Community content is available under
CC-BY-SA
unless otherwise noted.