Jurassic World: Dominion Dominates Fandom Wikis - The Loop
Play Sound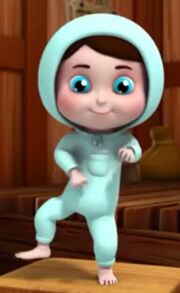 {| width=45% align=center class="Userbox" style="background:#FFFFDF; border: 2px solid #Template:Color1; padding: .2em; margin-bottom: 2px; font-size: 95%;" | style="padding-right: 4px; padding-left: 4px;" |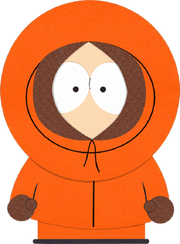 |105px]]
|This article is a stub. You can help Fictional Characters Wiki by expanding it. |}
Midia is the main character of the original Paladin's Quest.
About
Lennus (Paladin's Quest)
The heroine of the original Paladin's quest, Midia accompanies Chezni on his journey to stop Dal Gren. Midia is a promising spiritualist, much like Chezni, but because she was unable to study at The Magic School, but living in the nearby village of Ratsurk, she instead was able to recieve spiritual instruction from the headmaster of The Magic School, Daicant. She starts with the Earth spirit and can eventually learn all but the Fire spirit. Though originally thought to be Lafury, it turns out she is actually Raigan.
Lennus 2 (Paladin's Quest II)
Though like Petro her identity isn't immediately known, later in the game Midia is revealed inside the Castle of Illusion. She has been imprisoned behind barriers in her own castle when she is freed by Farus. Midia lets it be known that she has been observing Farus' journey from her perch at the Castle and proceeds to tell her own backstory and her relation to Gabnid: aeons ago, Gabnid split into two beings, one which wanted to bring peace to the world, and another which wanted to bring chaos. Chezni and Midia are descended from Gabnid's peaceful side and Granada from the chaotic side. Midia advises Farus to go to the Navel of Eltz, but is unable to accompany him. Instead, she remains behind in order to guard her floating castle. In the end, when Farus wins the battle with Granada, she departs to the Raiga.
Profile
Lennus (Paladin's Quest)
Sex: Female
Race: Raigan
Age: 13
Affiliations: Ratsurk
Spirits: Starts with Earth, gets every exept Fire
Choice of Weapons: Slashers, Bows, Staves, Whips
Ultimate Weapon: Thunder Saber
Left Hand: Nothing
Right hand: Paralyzing Knife
Head: Nothing
Body: Sacred Dress
Legs: Nothing
Belt: Mini Bottle
Lennus 2 (Paladin's Quest II)
Sex: Female
Race: Raigan
Age: 23
Affiliations: Castle of Illusion
Spirits: Starts with Earth, gets every exept Fire
Gallery
Normal Form
Battle Form
Videos
Lennus (Paladin's Quest)
Lennus 2 (Paladin's Quest II)
External links