This character has been used under the following names below. Navigate using the arrows or by clicking on a name listed on the navigation bar to jump to a specific character name you want to read.
Other characters for {{{Character name}}} | None →

{{{Characters}}}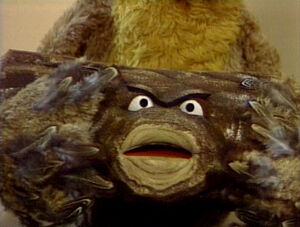 The Log appears in the Sesame Street "Monsterpiece Theater" production of "Twin Beaks." The property of the Log Bird, the log is able to talk, but cannot answer the question of why the town is called "Twin Beaks." Agent Cookie marvels at the wood's linguistic abilities, and thus insults the Log Bird.
Community content is available under
CC-BY-SA
unless otherwise noted.