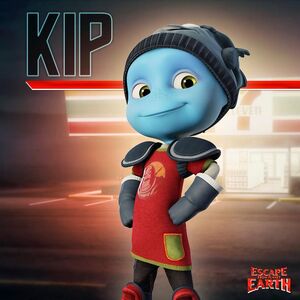 Kip (also known as Kipper) is an alien in Escape from Planet Earth that lives with Gary and Kira, but it's his son. His uncle is also Scorch Supernova.
He would like to be Scorch when he grows up, he's relentless in his energy and he never gives up.
He is a recycled and modified version of the Planet 51 character "Eckle Young".
Gallery
For a full gallery of Kip Supernova, click here.
Template:Recycledcharacters