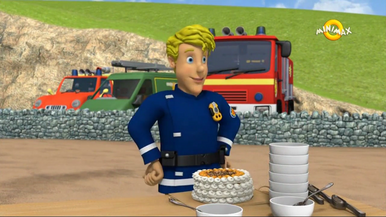 Jerry Lee Cridlington is a firefighter from Newtown and is also Elvis' cousin.
BIO
After completing his training at the Newtown Fire Academy he began his firefighting career.
He made his debut appearance in Castles in the Air as a replacement when Penny Morris was away for the day. While he was at the fire station, he got Station Officer Steele confused as he thought Elvis was in two places at once. He resembles Elvis, though he has blonde hair and according to Elvis, he is the better cook of the two.