| | |
| --- | --- |
| | This article needs more links. Please improve this article by adding links that are relevant to the context within the existing article. (June 2018) |
The
giant
is menacing the king and his army. When the giant pulls at the king's pants and causes a rip, the embarrassed king visits the tailor to have them repaired. As the tailor works, he snacks on honey, which attracts a swarm of bees. The bees find their way into the king's pants and begin stinging him. The king jumps into a nearby pond to evade the bees while knights chase the tailor for causing the king's distress. The giant returns and tries to drown the king. The tailor throws honey on the giant, causing both the giant and the bees to forget the king and battle each other. The king rewards the tailor's ingenuity with a golden needle, which the tailor must use to mend the king's pants yet again.
Video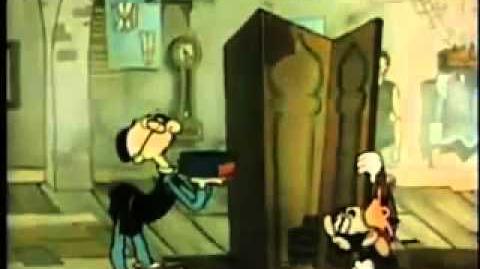 Community content is available under
CC-BY-SA
unless otherwise noted.