Jurassic World: Dominion Dominates Fandom Wikis - The Loop
Play Sound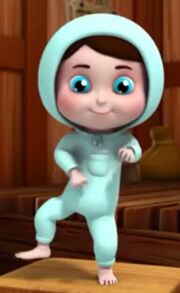 {| width=45% align=center class="Userbox" style="background:#FFFFDF; border: 2px solid #Template:Color1; padding: .2em; margin-bottom: 2px; font-size: 95%;" | style="padding-right: 4px; padding-left: 4px;" |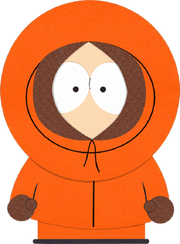 |105px]]
|This article is a stub. You can help Fictional Characters Wiki by expanding it. |}
Gabriel Agreste, known as Hawk Moth is the main antagonist of Miraculous: Tales of Ladybug & Cat Noir. He is the father of Adrien Agreste. While he is Hawk Moth, he create akumatized villains in multiple attempts to get Ladybug and Cat Noir's miraculous.
Description
Personality
Skills
Powers
As a result, he wears a brooch known as the Butterfly Miraculous, which when worn grant Gabriel the ability to transform into Hawk Moth, his supervillian alias.
As the holder of a Miraculous, Gabriel is assisted by a small purple creature resembling a moth/butterfly called Nooroo, who is a magical being known as a Kwami. As Hawk Moth, Gabriel's signature ability is transmission.
Corruption: Hawk Moth's special power, Akumatization, allows him to make anyone his devoted servant. But as he uses his powers for evil purposes, he needs a negative emotion to do so.
Empathy: he can sense emotions even when he isn't transformed.
Kwami control: while he isn't transformed, he has absolute control over Nooroo, only allowing him to be 3 feet away and forcing his mouth shut and opening it back up at will. This would practically make him like a sorcerer.
Power bestowal: he can give his akumatized victims powers through the akumatized object.
Power removal: he can also remove powers by recalling his victim's akuma.
Telepathy: he is able to communicate with the ones he has akumatized.
Bodily control: he can control and inflict pain onto his victims when they don't obey him.
Cane recalling: in "Cat Blanc", he is revealed to be able to call back his cane whenever he loses it somewhere nearby.
Nigh-invulnerability: he is almost invulnerable to any injury while transformed.
As the Collector
Book imprisonment: he is able to trap anyone in his magic sketchbook.
Boomerang throw: he throws his book like a boomerang.
Illustration removal: he can erase anything trapped in his book, as with a chair.
Weapon recalling: he can recall his book back telekinetically.
Abilities
Fashion design: he is very creative with his designs and claims the miraculous spellbook is the source of his inspiration.
Business intuition: he manages his business by directing his employees.
Bilingualism: he knows how to speak fluent Japanese.
Occupation
Gabriel works as a fashion designer and has gotten inspiration from his own miraculous.
Trivia
Gallery