Line 10:
Line 10:
 
 
 

[[File:Namgyal_Khatiwada_nirayasha_commander_soldier_army_hippopotamus.jpg|thumb|left|306px|dog a tat the rat a tat by billiman the cat man]][[File:Dog_a_tat_the_rat_a_tat_Nagai_Nagahara_Nisaru_super_hero_soldier_army_bull_dog_by_billiman.jpg|thumb|left|246px|Nagai Nagahara Nisaru]][[File:Dog_a_tat_the_rat_a_tat_Najor_Mataliya_Narly_Niparat_super_hero_commander_soldier_army_bear_man_by_billiman.jpg|thumb|left|272px|najor mataliya narly niparat]][[File:Dog a tat the rat a tat inu wa tatou soman behera.jpg|thumb|290x290px]]

 

[[File:Namgyal_Khatiwada_nirayasha_commander_soldier_army_hippopotamus.jpg|thumb|left|306px|dog a tat the rat a tat by billiman the cat man]][[File:Dog_a_tat_the_rat_a_tat_Nagai_Nagahara_Nisaru_super_hero_soldier_army_bull_dog_by_billiman.jpg|thumb|left|246px|Nagai Nagahara Nisaru]][[File:Dog_a_tat_the_rat_a_tat_Najor_Mataliya_Narly_Niparat_super_hero_commander_soldier_army_bear_man_by_billiman.jpg|thumb|left|272px|najor mataliya narly niparat]][[File:Dog a tat the rat a tat inu wa tatou soman behera.jpg|thumb|290x290px]]

−

[[File:Donnie_Danner_(Dog-A-Tat)the_rat_a_tat.jpg|thumb|left|dog a tat the rat a tat donnie danner]][[File:Donnie_Donel_(dog_a_tat)the_rat_a_tat.jpg|thumb|dog a tat the rat a tat]][[File:Dog_a_tat_inu_wa_tatou_donnie_joy_pig_character_1.jpg|thumb|left|donnie joy dog a tat]][[File:Dog_a_tat_inu_wa_tatou_donnie_jen_pig_character_1.jpg|thumb|donnie jen pig soldier]][[File:Ainjor_taab_amiyasha_commander_soldier_army_pig_green_g1_character.jpg|thumb|left|dog a tat amiyasha]][[File:Dog_a_tat_Pig_green_Bhattarai_Baidya_tsumiya_soldier_pig_greencharacter_inu_wa_tatou_dog_a_tat_the_rat_a_tat2_lrt.jpg|thumb|dog a tat tsumiyasha]][[File:Poudel_Namdol_(mairy)commander_characte.jpg|thumb|Poudel_Namdol_(mairy)]][[File:Taino_lassing_yao_tsunoyasha_army_commander_soldier_pig_sky_blue_cartoon_dog_a_tat_the_rat_a_tat.jpg|thumb|left]][[File:Sinha_Mondal_(tailey)dog_a_tat_soldier_rhino_2020_by_inuyasha_kikyo.jpg|thumb]][[File:Dog_A_Tat_The_Rat_A_Tat_tosai_kansagi_commander_soldier_boar.jpg|thumb|left]][[File:Dog_a_tat_kaljor_mech_commander_soldier_crocodile.jpg|thumb]][[File:Pradun_Kalita_Donya_boar_Respect_for_the_military_commander.jpg|thumb]][[File:Super_soldier_bear_man_madan_kunwar_2019_magic_hero_by_billiman.jpg|thumb|left]][[File:Dog_a_tat_the_rat_a_tat_Dawa_Thapaliya_kairy_commander_soldier_bear_man_by_billiman.jpg|thumb]][[File:Baro_kunwar_bear_soldier.jpg|thumb|left]][[File:Dog_a_tat_the_rat_a_tat_alex_sunda_Akin_Chotamala_super_hero_king_bear_man_by_billiman_the_cat_man.png|thumb|260px|alex sunda by billiman]][[File:Akula_Patro_Alex_sundia_Tiger_soldier_character_dog_a_tat_the_rat_a_tat.jpg|thumb]][[File:Dog_a_tat_soldier_bear_lairy_padan_kunwar_jpg.jpg|thumb|left]][[File:DOG_A_TAT_THE_RAT_A_TAT_Hazary_Chotaliya_koala_bear_man_BY_BILLIMAN.jpg|thumb|left]][[File:DOG_A_TAT_THE_RAT_A_TAT_Ennu_Chotaliya_koala_bear_army_man.jpg|thumb|left]][[File:Dog_a_tat_the_rat_a_tat_laiya_Biswakarma_loury_super_bear_man_by_billiman.jpg|thumb|left|310px]][[File:Dog_a_tat_the_rat_a_tat_cat_man_犬はタトゥーbilliman.jpg|thumb|left|300px]][[File:Dog_a_tat_paljor_pande_soldier_bulldog_character_inu_wa_tatou_2.jpg|thumb]][[File:Ballu_roxxing_rox_soldier_dog_evil_2.jpg|thumb]][[File:Colonel_doggert_alpha_1_soldier_dog_a_tat.jpg|thumb]][[File:Dog_a_tat_rat_a_tatmajor_saab_commander_soldier_bulldog.jpg|thumb|left]][[File:Doggy-don-soldier-dog_character_army.jpg|thumb|left]][[File:Dog_a_tat_louya.jpg|thumb]][[File:Dog_a_tat_inu_wa_tatou_charly.jpg|thumb|left]][[File:Dog_a_tat_inu_wa_tatou_larry.jpg|thumb|left]][[File:Chailice.jpg|thumb]]

+

[[File:Dog_a_tat_inu_wa_tatou_donnie_joy_pig_character_1.jpg|thumb|left|donnie joy dog a tat]][[File:Dog_a_tat_inu_wa_tatou_donnie_jen_pig_character_1.jpg|thumb|donnie jen pig soldier]][[File:Ainjor_taab_amiyasha_commander_soldier_army_pig_green_g1_character.jpg|thumb|left|dog a tat amiyasha]][[File:Dog_a_tat_Pig_green_Bhattarai_Baidya_tsumiya_soldier_pig_greencharacter_inu_wa_tatou_dog_a_tat_the_rat_a_tat2_lrt.jpg|thumb|dog a tat tsumiyasha]][[File:Poudel_Namdol_(mairy)commander_characte.jpg|thumb|Poudel_Namdol_(mairy)]][[File:Taino_lassing_yao_tsunoyasha_army_commander_soldier_pig_sky_blue_cartoon_dog_a_tat_the_rat_a_tat.jpg|thumb|left]][[File:Sinha_Mondal_(tailey)dog_a_tat_soldier_rhino_2020_by_inuyasha_kikyo.jpg|thumb]][[File:Dog_A_Tat_The_Rat_A_Tat_tosai_kansagi_commander_soldier_boar.jpg|thumb|left]][[File:Pradun_Kalita_Donya_boar_Respect_for_the_military_commander.jpg|thumb]][[File:Super_soldier_bear_man_madan_kunwar_2019_magic_hero_by_billiman.jpg|thumb|left]][[File:Dog_a_tat_the_rat_a_tat_Dawa_Thapaliya_kairy_commander_soldier_bear_man_by_billiman.jpg|thumb]][[File:Baro_kunwar_bear_soldier.jpg|thumb|left]][[File:Dog_a_tat_the_rat_a_tat_alex_sunda_Akin_Chotamala_super_hero_king_bear_man_by_billiman_the_cat_man.png|thumb|260px|alex sunda by billiman]][[File:Akula_Patro_Alex_sundia_Tiger_soldier_character_dog_a_tat_the_rat_a_tat.jpg|thumb]][[File:Dog_a_tat_soldier_bear_lairy_padan_kunwar_jpg.jpg|thumb|left]][[File:DOG_A_TAT_THE_RAT_A_TAT_Hazary_Chotaliya_koala_bear_man_BY_BILLIMAN.jpg|thumb|left]][[File:DOG_A_TAT_THE_RAT_A_TAT_Ennu_Chotaliya_koala_bear_army_man.jpg|thumb|left]][[File:Dog_a_tat_the_rat_a_tat_laiya_Biswakarma_loury_super_bear_man_by_billiman.jpg|thumb|left|310px]][[File:Dog_a_tat_the_rat_a_tat_cat_man_犬はタトゥーbilliman.jpg|thumb|left|300px]][[File:Dog_a_tat_paljor_pande_soldier_bulldog_character_inu_wa_tatou_2.jpg|thumb]][[File:Ballu_roxxing_rox_soldier_dog_evil_2.jpg|thumb]][[File:Colonel_doggert_alpha_1_soldier_dog_a_tat.jpg|thumb]][[File:Dog_a_tat_rat_a_tatmajor_saab_commander_soldier_bulldog.jpg|thumb|left]][[File:Doggy-don-soldier-dog_character_army.jpg|thumb|left]][[File:Dog_a_tat_louya.jpg|thumb]][[File:Dog_a_tat_inu_wa_tatou_charly.jpg|thumb|left]][[File:Dog_a_tat_inu_wa_tatou_larry.jpg|thumb|left]][[File:Chailice.jpg|thumb]]

 

[[File:Dog_a_tatchihino.jpg|thumb|left]][[File:Ailice.jpg|thumb]][[File:Inu_wa_tatou_dog_a_tat_aimy_rat_soldier.jpg|thumb|left]][[File:Dog_a_tat_marly.jpg|thumb|left]]

 

[[File:Dog_a_tatchihino.jpg|thumb|left]][[File:Ailice.jpg|thumb]][[File:Inu_wa_tatou_dog_a_tat_aimy_rat_soldier.jpg|thumb|left]][[File:Dog_a_tat_marly.jpg|thumb|left]]

 
+
 
+

[[File:Dog_a_tat_the_rat_a_tat_Kaljor_mech_-1-.jpg|thumb|296px]][[File:Dog_A_Tat_the_rat_a_tat_Donnie_Danner_army_soldier_pig.jpg|thumb|left|382px]][[File:Dog_A_Tat_the_Rat_A_Tat_Donnie_Donel_commander_soldier_army_pig.jpg|thumb|354px]]
---
Revision as of 07:16, 22 July 2019
dog a tat the Rat A Tat (or inu wa tatou the Pakdam Pakdai犬はタトゥーそのパクダムパクダイ)
dog a tat the Rat A Tat (or inu wa tatou the Pakdam Pakdai犬はタトゥーダムパクダイ)
The character has four pigs who have problems with four bears in different homes. Usually, they get a brother and a little brother who will help them plan to fight the bears.
There will be warfare, but there are five dogs and seven mice and wild boars and rabbits and wildlife
The character of the pig is donnie danner donnie donel.
donnie joy donnie jen and the name of the character rabbit and boar is donnie maker hikyo becapre soman donya tosai also tiger and bear military madan kunwar padan kunwar alex sundia
dawa thapaliya baro kunwar
Added new character is doggy don colonel major sax and ballu roxing rox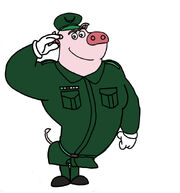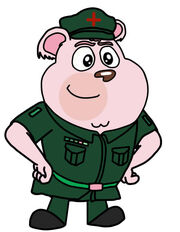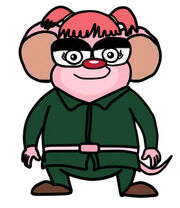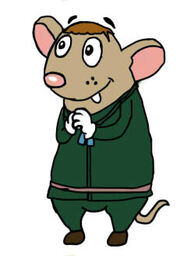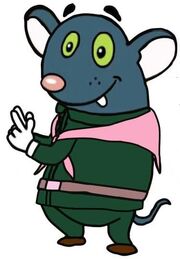 Community content is available under
CC-BY-SA
unless otherwise noted.