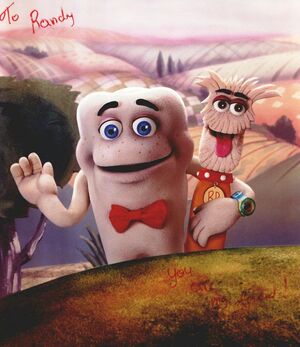 Brushbrush is Timmy's toothbrush who whispers and bristles while talking. He sometimes growls when he's provoked by either the Cavity Goon, Ms. Sweety or the Gingivitis Gang. Unlike the Cavity Goon or the villains, he encounters the bad guys like Timmy does.
In 2020 where the puppets reappear on Toiley's video chat, Brushbrush wears a mask in response to the COVID-19 being asked if he washed his hands.
Community content is available under
CC-BY-SA
unless otherwise noted.