This character has been used under the following names below. Navigate using the arrows or by clicking on a name listed on the navigation bar to jump to a specific character name you want to read.
← Previous
|
Other characters for Herry Monster
Berry Monster • Herry Monster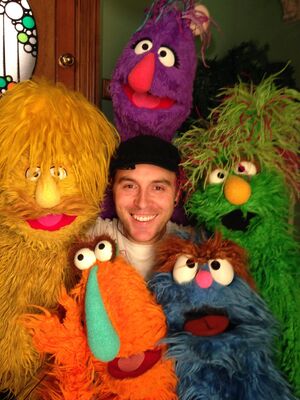 Berry is a revised version of Herry Monster who appears in The Furchester Hotel.[1] Berry is one of The Tea Time Monsters who leaves their rooms and heads for tea whenever it's time for him and his other monsters to go and get tea.
For this edit to Herry, he is performed by Toby Wilson. In 2016, a new Herry puppet was built after the 1997 puppet was modified.
Friends
Gallery
Sources
Community content is available under
CC-BY-SA
unless otherwise noted.